The Landscape Photography Book: The step-by-step techniques you need to capture breathtaking landscape photos like the pros
by Scott Kelby (Author)
Have you ever dreamed of taking such incredible landscape photos that your friends and family say, "Wait a minute, this is your photo?! You took this?" Well, you're in luck. Right here, in this book, pro photographer and award-winning author Scott Kelby teaches you how to shoot and edit jaw-dropping landscape photographs. Scott shares all his secrets and time-tested techniques, as he discusses everything from his go-to essential gear and camera settings to the landscape photography techniques you need to create absolutely stunning images. From epic scenes at sunrise to capturing streams and waterfalls with that smooth, silky look, and from photographing the night sky or the Milky Way to creating breathtaking, sweeping panoramas, Scott has got you covered.
Buy product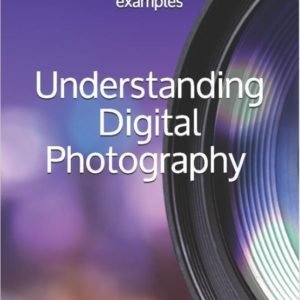 Understanding Digital Photography | The Only Guide You'll Ever Need
by Fabrizio Micciche  (Author), Steve Cox (Preface)
You don't always need extravagantly fancy equipment to take breathtakingly beautiful shots, but a guide that narrates you to make the most out of what your existing equipment has to offer from the fundamental concepts to complex functionalities. Whether you are a beginner or an intermediate photographer, this e-book is a comprehensive collection of learning technicalities to accelerate your progress in your journey to learn more about photography. A six-step approach will guide you through from learning about apertures, depth of field and their relationship with each other to taking away from the art of exposure to understanding the basics of shutter speed and focus techniques,you'll be trained with a refined skill on every page that turns.I will guide you through:
Setting the basics of photography
Learning and understanding Aperture, Shutter Speed and ISO
Understanding Exposure and how to use the exposure triangle
Focus: what it is and how to do it
Taking full control of your Camera: from automatic to manual mode.
Be it controlling camera elements or understanding the spectrum of light, exposure and colours, this book will serve as an educational gadget for those seeking to pursue photography as a profession or becoming advanced photographers. It will teach you the abstract ingredients of photography so that your next camera click is an exemplary form of stunning imagery.So learn the art of standing out unique when everyone around you claims to be a photographer and curate a photograph that defines you.
Buy product
How to Create Stunning Digital Photography
by Tony Northrup (Author), Chelsea Northrup (Editor)
Stunning Digital Photography is much more than a book; it's a hands-on, self-paced photography class with over 14 hours of online training videos and free help from the author and other readers. That's why award-winning author and photographer Tony Northrup's book is the #1 photography book with over 250,000 readers.
This book gives you five innovations no other book offers:
1) Free video training. Watch over 12 hours of fast-paced, hands-on video tutorials integrated into the book to support and reinforce the lessons. View the videos using any web browser or by scanning QR codes with your smartphone.
2) Hands-on practices. Complete the practices at the end of every chapter to get the real world experience you need.
3) Practice quizzes. At the end of Chapters 2-13 you have the option of taking an online quiz to apply what you learned in the chapter and make sure you didn't miss anything important.
4) Classroom support. Join an author led private community of supportive, helpful people who also want to improve their photography.
5) Free ebook with lifetime updates. When you buy the book and join the private Stunning Digital Photography readers community, you can download the ebook and copy it to your smartphone or ereader for easy reference. The ebook is regularly updated with new content and videos as new photography trends and equipment emerge, so it never becomes outdated.
Buy product