The Hahnemühle FineArt Pearl Print
From photography to art The surface has the look and feel of art paper and is therefore particularly popular with art oriented photographers. A special coating provides for the typical pearl effect. The extraordinary contrasts and depths achieve an enormous color dynamic. Specialized journals refer to this FineArt paper as an "exceptional publication of photographic papers". Above all, the silky finish gives this surface a very classy impression. FineArt Pearl at a glance: 285 g/m2, 100% Cellulose, bright white, Classy pearlescent surface, Silky Finish, Impressive contrasts and depths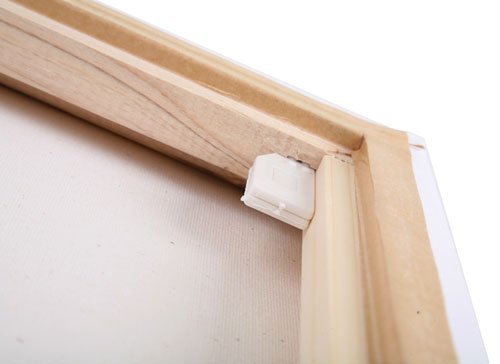 High-quality canvas print
The photo canvas with a natural, fine canvas structure convinces with a classy yet stylish look in gallery quality. The highest resolution and maximum quality ensure an impressive colour brilliance as well as crisp images. Done by hand, the printed fabric is carefully stretched on a solid real-wood wedge frame and fixed on the back. Your canvas can be hung up immediately without a separate frame. You just need two screws or nails in the wall on which you would directly hang the wooden frame. Natural colour, fine canvas fabric (300 g/m²) HighEnd latex print with 300 dpi resolution High colour brilliance & maximum clarity Solid, real wood wedge frame (2 cm) Wedges for additional stretching included.
Photo wallpaper: create a unique and stunning looks
Are you looking for the WOW factor for your interior? Then photo wallpaper is something that will definitely appeal. Gorgeous forest, nature and landscape images in large format wallpaper. A wallpaper is ideal for hotels, cafes, restaurants, shops, office buildings, conference and business spaces.
Book covers, licenses and custome designs
As a writer or musician you would like to see your work presented in the best possible- and most appealing way. As we all know: An image tells more than a ……….exactly. Can't find the image you need on my website? No worries because I also work on custom and on-demand projects to fulfill your wished. This include custom post-editing of exiting images or new images. Whether you are a private, an interior designer or an art gallery you are welcome to contact me. Together we will create the image you need.