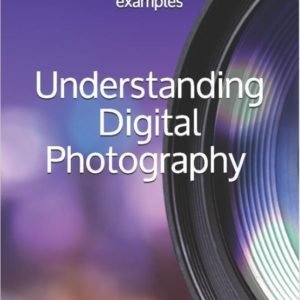 Understanding Digital Photography | The Only Guide You'll Ever Need
by Fabrizio Micciche  (Author), Steve Cox (Preface)
You don't always need extravagantly fancy equipment to take breathtakingly beautiful shots, but a guide that narrates you to make the most out of what your existing equipment has to offer from the fundamental concepts to complex functionalities. Whether you are a beginner or an intermediate photographer, this e-book is a comprehensive collection of learning technicalities to accelerate your progress in your journey to learn more about photography. A six-step approach will guide you through from learning about apertures, depth of field and their relationship with each other to taking away from the art of exposure to understanding the basics of shutter speed and focus techniques,you'll be trained with a refined skill on every page that turns.I will guide you through:
Setting the basics of photography
Learning and understanding Aperture, Shutter Speed and ISO
Understanding Exposure and how to use the exposure triangle
Focus: what it is and how to do it
Taking full control of your Camera: from automatic to manual mode.
Be it controlling camera elements or understanding the spectrum of light, exposure and colours, this book will serve as an educational gadget for those seeking to pursue photography as a profession or becoming advanced photographers. It will teach you the abstract ingredients of photography so that your next camera click is an exemplary form of stunning imagery.So learn the art of standing out unique when everyone around you claims to be a photographer and curate a photograph that defines you.
Buy product